Research in the Rohani lab focuses on population biology, usually of host-natural enemy interactions, with a view to understanding fundamental processes in ecology and evolution. We use a combination of mathematical modelling, data analysis and statistical inference to understand the ecology and evolution of infectious diseases of humans and wildlife, including childhood infections and emerging infectious diseases.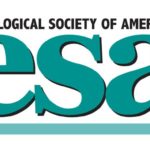 Pej has been elected fellow of the Ecological Society of America.
Read More »
Research opportunities​
I welcome inquiries from potential graduate students and postdocs with an interest in the quantitative sciences and the range of research projects in the lab.